Get a Fast, Free And Automated SEO Analysis Of Your Firms' Website Online Now
Is Your Website Ranked 

G

o

o

g

l

e

Position #1
For Your Firms' Most Profitable Keywords? Like...







Get A "Lost Profit" Video Analysis
Complete Our 2 Minute Discovery Form

Get A Free Website SEO Analysis Online Now
Enter Your URL & Get A Full In-Depth Report FAST!

There are many different types of search engine optimization strategies that you can use in order to boost your position in the search engines. It is difficult to get on page 1 of the search results, but using what is called a schema markup, it is possible to achieve things that were simply not possible before. Specifically pertaining to Google and the many algorithms that they have that are looking for websites that have weak content, or too many backlinks, schema markup is able to do just fine. Let's start with an explanation of how it works, and then what you can do to use this innovative technique to help your website rank on the search engines.
What Exactly Is Schema Markup?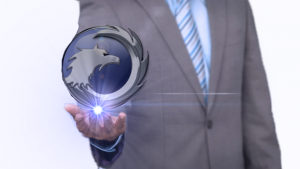 There are certain keywords that fall into a category called a semantic vocabulary. These are words that are similar to each other in meaning, but completely different in their spelling, and Google and other search engines are looking for them when they are trying to rank a website. An example of this would be for a local business in which a schedule page is presented in the search results. Schema markup actually tells teh SERP to display up-and-coming events, and for the user, this is very helpful.
Schema Markup Tells Search Engines Exactly What Your Data Means
Essentially, when your website gets indexed, schema markup will take some of that content, gives a definition for that content. This works very well with words, specifically names, so that instead of simply returning to words that are put together in a sentence, the search engines will understand that this is referential of a person. Another example of this would be using a word that has different meanings, perhaps one that is generic, and another that is referencing a movie. Due to the unique semantic vocabulary that is provided in what is called micro data format, this allows the search engines to learn about your content much more efficiently and produce results for people searching to give them exactly what they are looking for.
How Do You Set This up?
You will simply run your articles through the schema markup algorithm and you can identify certain words with particular tax. For example, it could be a name, author, image, or something else that is on your website that you would like to have identified in this way. It will then create the HTML that you need and you will then add this to your website. You can then use what is called the structured data testing tool which will help you see what your page or post will look like once the schema markup has been added. This will ensure that what you have done will actually look normal to visitors that come to your page. Beneath the surface, however, it is providing Google and other search engines with information that they will need in order to properly rank certain keywords or phrases that are on your website to help you write faster.
How To Use Schema Markup
To make sure that this is used in the proper manner, you need to find particular schemas that are related to your content. There is a way of organizing them, and by choosing to label certain parts of your content within what is called a type hierarchy, the more complex that it is, the easier it will be for the search engines to index your website and individual pages that will rank for particular keywords.
Although this may seem like a lot of extra information to add to your website, it is one of the more novel search engine optimization tools that has come out in a while. There are very few businesses using this right now, which means you will have the advantage of being ahead of the curve, and out ranking competitors that have not utilized schema markup to improve their positioning online in 2016.

Interested In Learning More About Us? Check Us Out On Our Home Page.